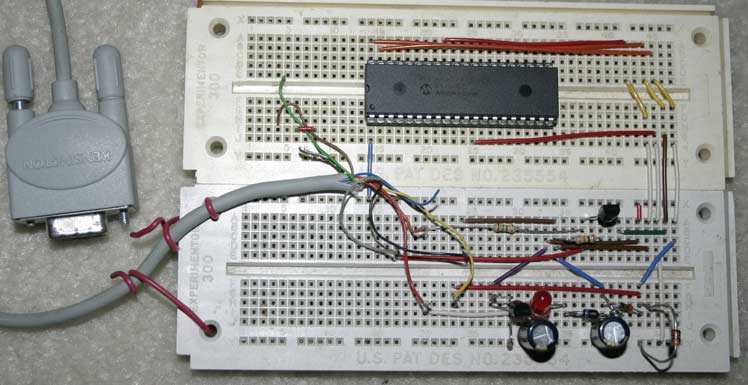 No points for cleanliness on this one. The boards have been in and out of storage for the last 20 years, so there pretty filthy.

Trivia: The yellow one still had a project on it that hadn't been messed with since 1986. I'm not kidding. It was a digital drum built with 74LS193's and a 555 clock. It used a Simmons Townhouse Tom chip until I did something to burn it up (long missing).

Random notes:
The serial connector was salvaged from a Kensington serial mouse. A really nice four-button job that was rendered useless by my then two-year-old son.
I used the red wire to tie the cable down, so the wires wouldn't pull out from being moved.
I built it with parts I had on hand, so most of the values aren't exact. It works regardless.
The PIC (a 16F877A in this case) is plugged into a socket with machined pins. That makes it a lot easier to move between the programmer to the circuit.